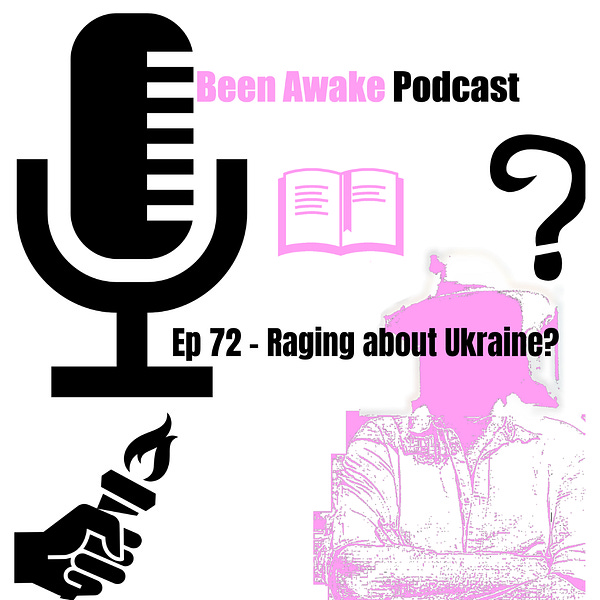 Mar 15 • 1HR 25M
Ep 72 - Raging about Ukraine?
a crash course on geopolitics
Been Awake is for Better Sensemaking. For the price of your email address, I offer a better understanding of the world from a skeptical position, with an emphasis on human freedom & flourishing.
If you like what you heard today, support our mission.
---
---
Welcome to the show. Today's episode will mostly deal with geopolitics and Ukraine. If you're waiting for the culmination of 'The Post Libertarian Moment defined" I will cover the last 3 sections of the essay in a separate episode. Before we get too far into things, if you're reading this, make sure you've checked out Substack's new app for iPhone.
After much consideration I've decided to keep Substack my online "home" for another year. While I appreciate my readers and listeners, when you become a Patron, you make it easier for me to dedicate my time doing the thing I love, making sense of the world just for you.
---
THIS WEEK @ BEENAWAKE.COM
A lesson from the 4th Generational Warfare Handbook
A Ukraine/Russia Timeline that makes sense
Why they're suddenly telling the truth
What else..?
follow.beenawake.com to find me on all social media
Check me out on other shows at beenawake.com/appearances
Support
Go to beenawake.com/subscribe to become a recurring subscriber
Visit Buymeacoffee.com/beenawake for one time donations!
---
Not everyone can afford to become a patron, but you can help me grow the show just by telling someone they need better sensemaking
---